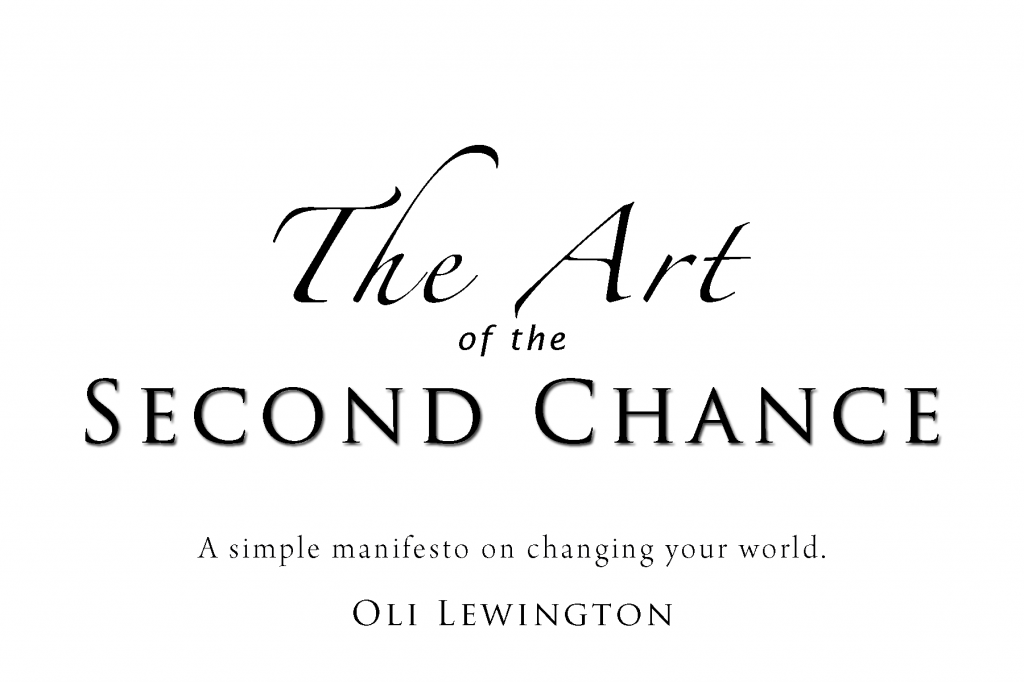 Today is a pretty big day for me. As I've been promising for, well, a really long time, I'm finally releasing my first eBook.
It's nothing fancy – just a 19-page PDF with some thoughts on living the life you want – but it's a significant step for me because it's all about putting myself out there.
If you read last Friday's post, I was quite down on myself, bemoaning my inability to make things happen, to see things through and get things done. Today represents a tiny step on the road back from that.
"A journey of a thousand miles begins with a single step."
Lao-Tzu
Clichés
It's an old quote that one, isn't it? We've all heard it, we can all recite it back to one another and, like most clichés, it's lost a lot of its power.
The thing I love most about clichés, though, is that they only became clichés because there is a truth in them that bears repeating.
I'm well aware of the journey I've already travelled in my life, how far I've come in the the 30 years I've spent on this planet and in the 6 years since I started this blog. I'm equally aware that my journey is far from over – I've got a long way to go to achieve the things I most want to achieve.
This single step – this manifesto I'm releasing today – is what feels like the beginning of the next part of this journey.
Defeating Resistance
Over the last few weeks I've talked a lot about Steven Pressfield's theories of Resistance – that invisible force that holds artists and creators back from Doing The Work, of which he writes in his seminal book The War of Art – and how I'm battling it.
Today's release is a minor victory for me over Resistance.
Truthfully, I'm absolutely petrified of releasing this book, because I don't know how people will react. All of my greatest inner demons are fighting with my as I hover my finger over the publish button because I don't know what anyone will say.
Will people laugh at me? Think me pretentious? Will I have a ton of email jamming my inbox to tell me how awesome I am, or a pile of messages saying "nice try, better luck next time" or "don't give up the day job"?
All these thoughts are the natural responses of the creator to criticism, no matter how constructive, helpful or friendly it may be.
I'm releasing my creation to the world and sitting back to wait for the world's judgement.
Courage to Create
I used to think that creating took courage, but I now realise it's the release that needs the bravery.
Anyone can sit at home and write, draw, paint, play or film anything they want to. They can make it the very best piece of work they've ever done; there is no courage required.
When we choose to step forward and put ourselves and our work out there for all to see, that's when we need to dig deep to fight off that feeling that's screaming "drop it!" at us.
The Art of the Second Chance
So here it is, my very first eBook, ready to rock its way to your inbox. All you have to do to get your free copy (I'm not charging for it and I never will) is to sign up to the SmileThroughIt newsletter and you'll get a download link straight to your inbox. You'll also get updates and exclusive SmileThroughIt content – and absolutely no spam nor sharing of your details with anyone.
You can use any of the forms on this site, or you can click here to be taken to a sign-up page. You'll have a download link in your inbox before you can say, "wow, that was fast".
And, please, if you like it, let me know. If you don't like it, let me know. As much as I fear criticism, as much as I hate it, it's the only way I can learn and grow as a writer and a blogger.
I should also add that I'm releasing it under a Creative Commons "Attribution-NonCommercial-ShareAlike" licence, which basically means you can take it, quote it, share it, re-publish it or do whatever you please with it as long as a) you credit me as the author (and a link to this site would be lovely if its online) and b) you don't get any financial gain from whatever you do with it.
So, please, sign up, have a read and let me know what you think, either in the comments here, via email or Tweet me about it.
Deep breath… and "Publish"…